---
Massage & Beauty Centre
Ashgrove

New Farm – Tuesdays from 27 Feb 2018
To book online NOW click on the button
---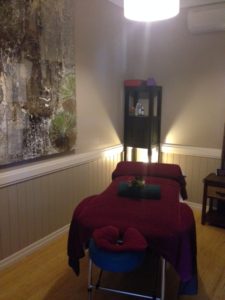 Welcome to our clinic,
where our  treatments help to form new beginnings for Mind and Body – and to bring new energy & focus into your life.
Your therapist is highly trained, very experienced and very amiable.
Our therapies have been developed to help reduce pain, restore function, relax, unwind, be pampered, & be heard.
Our healing philosophies are founded upon actively seeking to alleviate your problem, utilising a variety of techniques and advice with skill and versatility, and in many cases, believing in the body's ability to help itself once we get out of it's way.
We promote positive changes in your well-being by listening to your body and focusing on individual needs.
Inspired by traditional & indigenous cultures from around the world, our treatment menu combines the latest in Health-Science, with ancient & time-honoured healing rituals from around the world – to bring you results from a diverse background of treatment & experience.
Hicaps is available onsite, and all Australian Health Funds are covered.
---
LEARN MORE ABOUT OUR MOST POPULAR MASSAGE SERVICES
Hawaiian Ka Huna Massage – Mind / Body Harmony – flowing & fabulous!
Remedial Massage – Hicaps available for instant Health Rebates
Deep Tissue / Sports Massage – In Pain, Stressed . . . let us help
Hot Stone Massage – The Ultimate in Relaxation Massages
Oriental Massage – Zen Thai Shiatsu and Chinese Massage – Awaken your Ch'i – feel amazing!
Pregnancy Massage – For Mum's to be – sore back, sore neck, sore feet? . . . . . Or just need some pampering?
LEARN MORE ABOUT OUR FACIALS
Facials – Natural, high performance skin care, Organic
---